At the venue of FIVB/Volleyball World "Beach Pro Tour Finals" in Doha, Qatar
Two Mikasa ambassadors also came to celebrate the debut of the BV550C!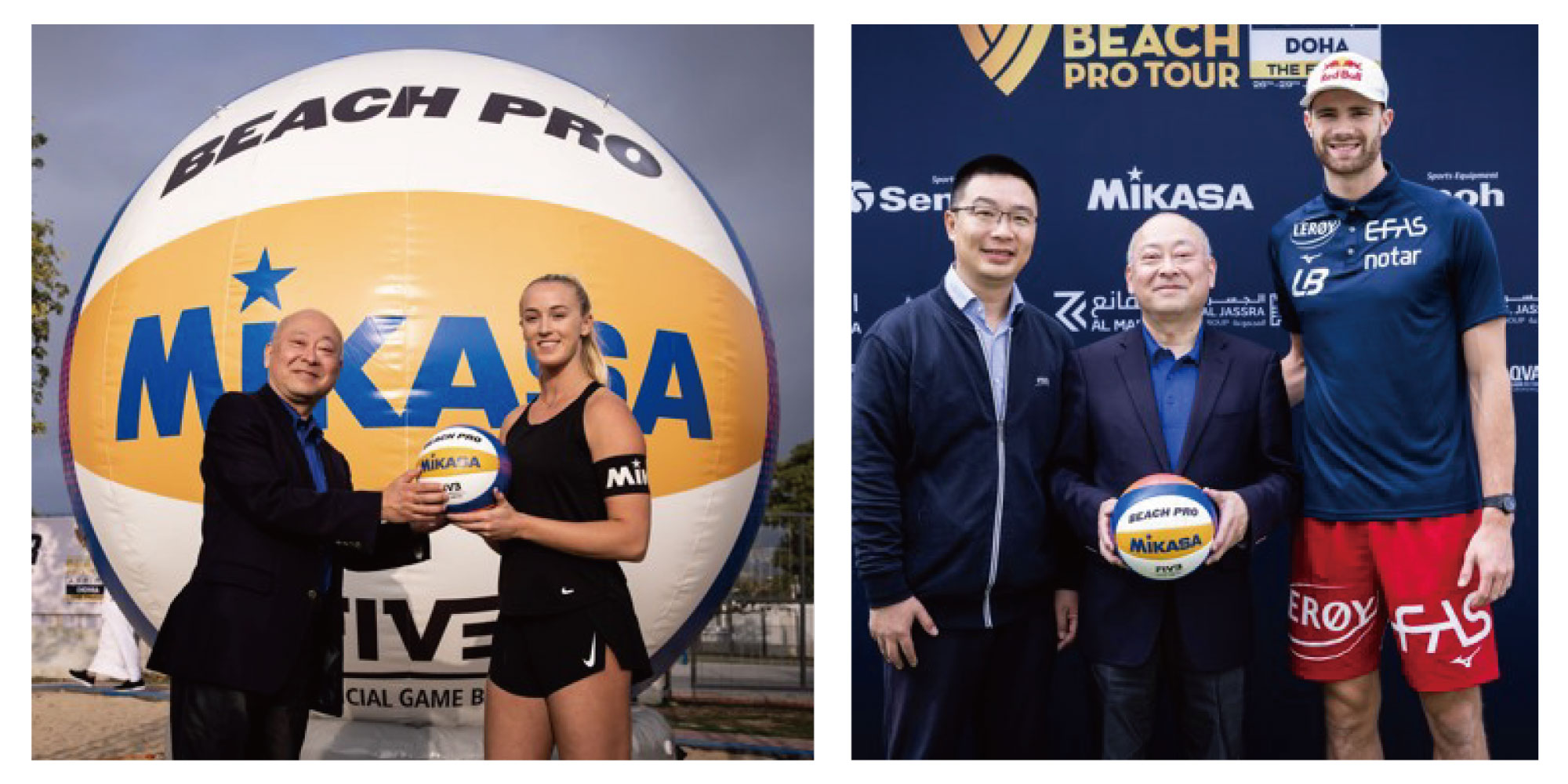 Sara Hughes from USA  / Anders Mol from Norway
Both of them competed the tough games and won the gold medal at the last tournament of 2022 and the first matches of the BV550C!
This is a great start to the history of BV550C.
We look forward to exploring many more games with the athletes and BV550C under the flaming sun all over the world.