At MIKASA and NORCECA Signing Ceremony
MIKASA CORPORATION (hereafter called "MIKASA") and the North, Central America and Caribbean Volleyball Confederation (hereafter called "NORCECA") announced the 8-year major agreement on February 27th, 2023.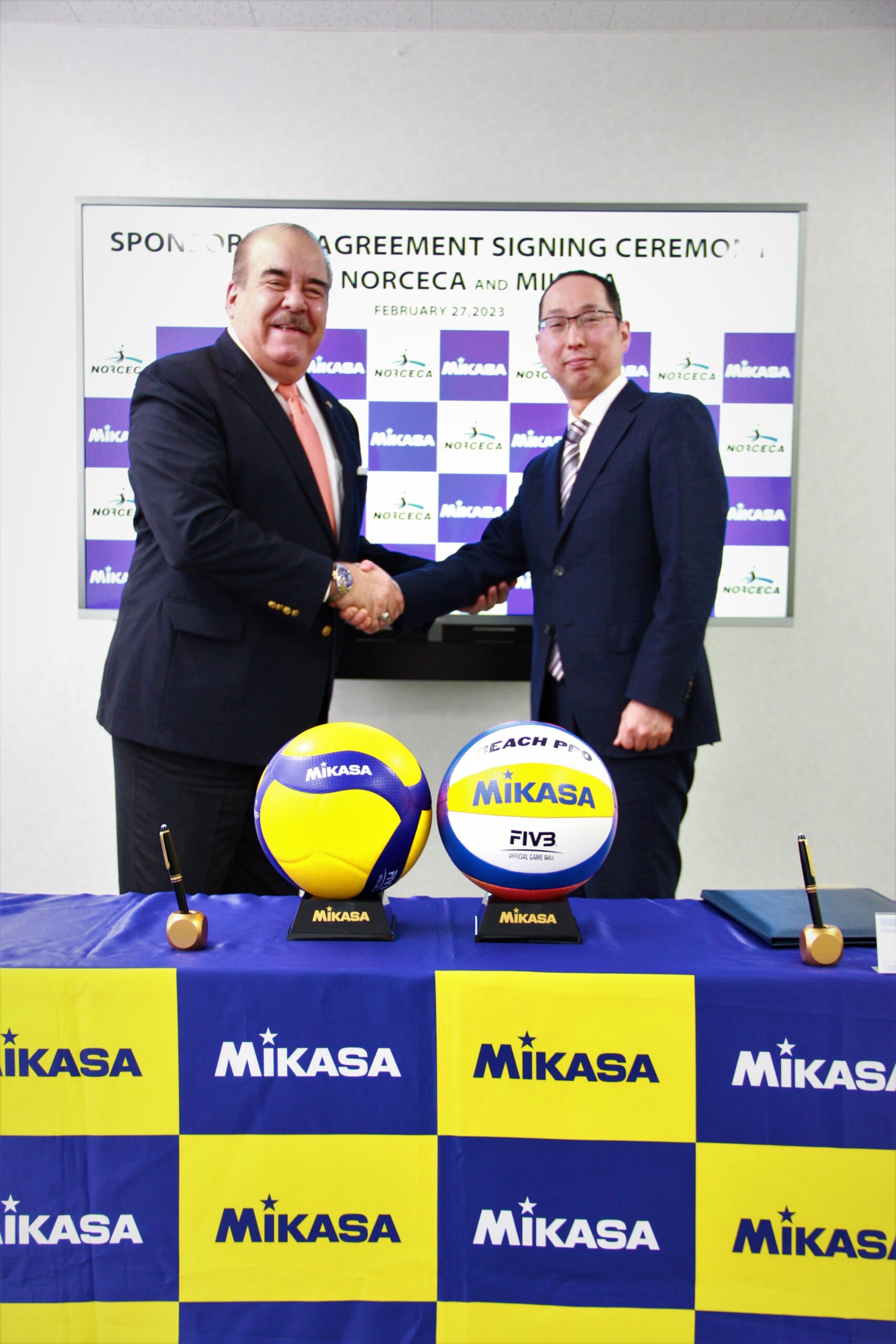 After signing the agreement, both parties shook hands firmly for building a deep relationship.
Attendees for the signing ceremony : From left side : NORCECA General Director Ms. Arateide Caceres Hernandez, President Mr. Cristobal Marte Hoffiz, MIKASA President and CEO Mr. Yuji Saeki, Director and Head of Sporting Goods Mr. Hidekazu Iizuka
After the ceremony, Mr. Yuji Saeki gave Mr. Marte a factory tour in the head office to help NORCECA President to better understand MIKASA history, products, and technologies. Mr. Marte also introduced NORCECA and this warm interaction made a wonderful first step to deepen mutual understanding and relationship.