IGOR GORGONZOLA VOLLEY NOVARA WINS THE ITALIAN CUP
FIRST TROPHY OF THE SPONSORSHIP MIKASA – IGOR GORGONZOLA NOVARA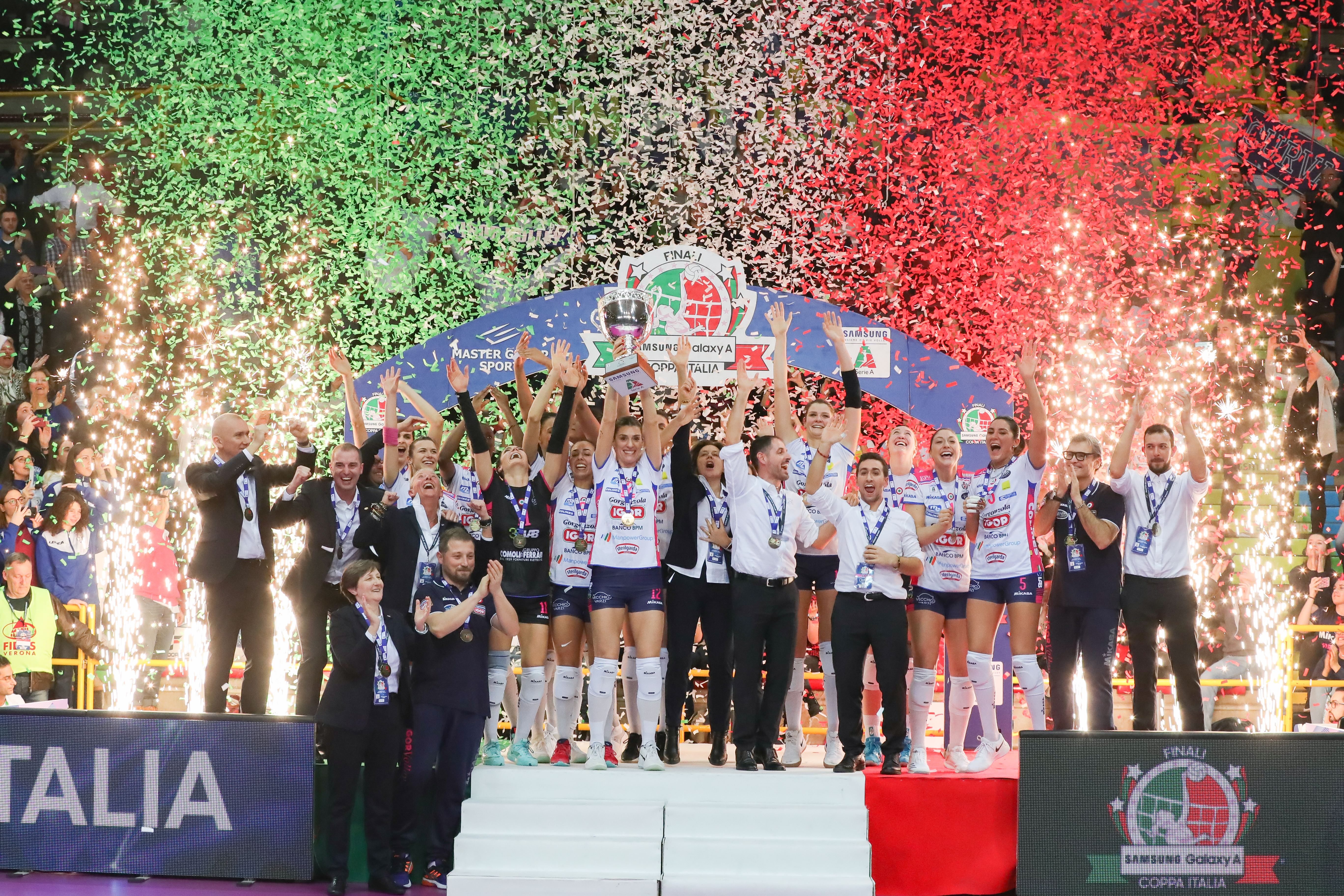 The honors of the Mikasa Team Uniform are still extended. On this occasion, the merit of Igor Gorgonzola Volley Novara that Sunday 3 February triumphed in the Italian Cup.
Piccinini and teamates have had the best at the tie-break on the Italian Champions of the Imoco Volley Conegliano, another Mikasa Top Team, in what has now become the challenge of the challenges in Italian Women's volleyball. The last five finals of the Super Cup, Italian Cup and Scudetto, in fact, have not admitted other protagonists and for the values seen on the court it is certain that this dualism will continue in the future.
In Verona, in a sold out sport hall (almost 5,000 spectators) another chapter of this saga was staged with Igor able to mentally resist the advantage built by Conegliano. The Imoco Volley, in fact, had given the impression of having closed the match when it took the lead 2 sets to 1 with a peremptory 25-12.
At the Panthers, as Imoco Volley Players as  known, failed the knockout in the fourth set. Novara, as a great team, took the opportunity to get up again, taking advantage of the contribution of the players on the bench that the coach Massimo Barbolini managed perfectly.
Letizia Camera, the second settere of Novara, was the game changer. Her choices in the offensive phase of the Piedmontese led the team until the final victory.
For Igor Gorgonzola Volley Novara, the one conquered in Verona, is the third Italian Cup, the second consecutive, the first as Mikasa Team Uniform.