IGOR VOLLEY NOVARA CONQUERED THE CEV CHAMPIONS LEAGUE FINAL IN BERLIN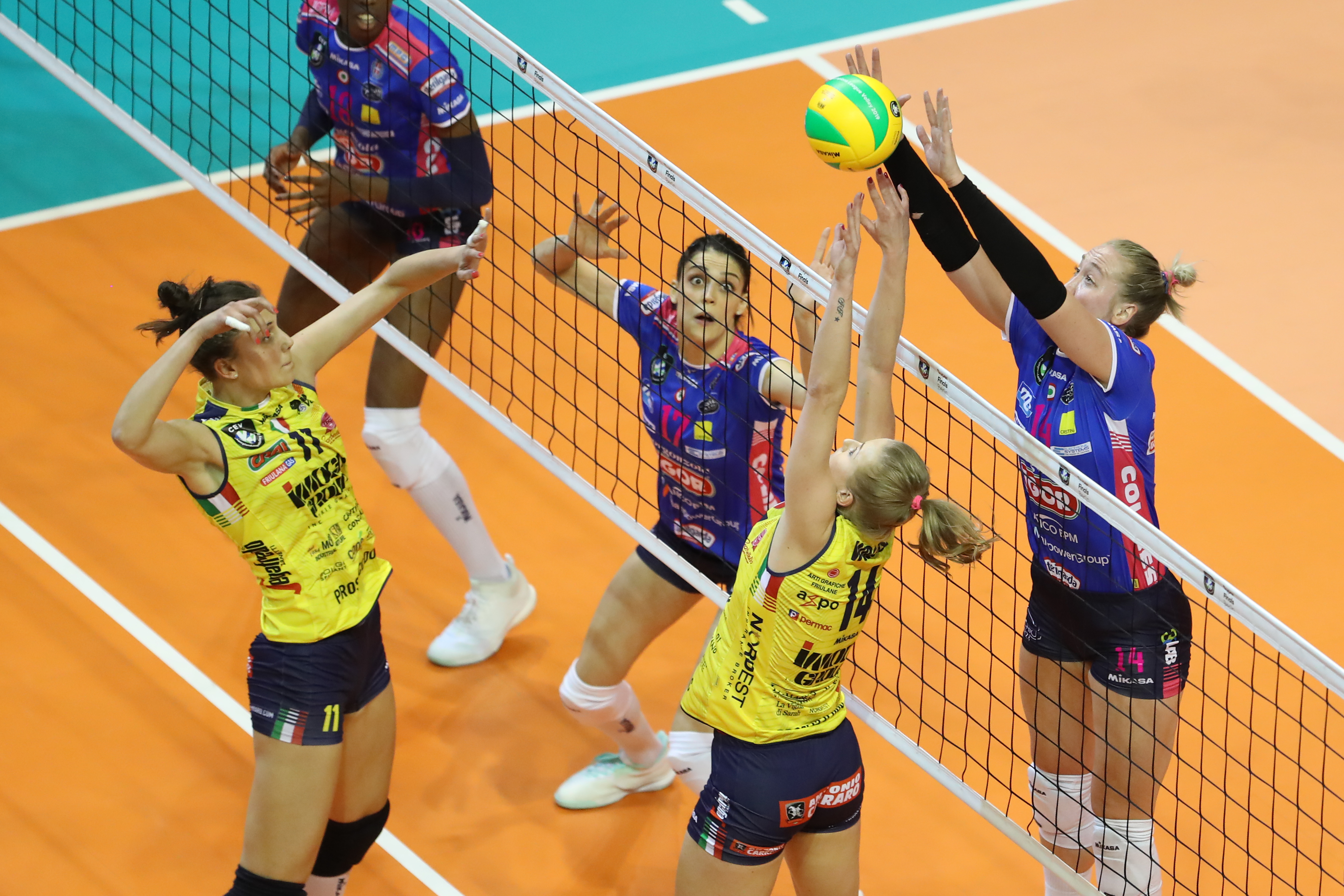 THE 2018/2019 INDOOR VOLLEYBALL SEASON IS AMAZING FOR MIKASA TEAM UNIFORM IN BERLIN, IGOR VOLLEY NOVARA CONQUERED THE CEV CHAMPIONS LEAGUE AND GETS THE FIVE TROPHIES OF THIS RECORD SPORTS SEASON
The CEV Champions League Super Finals 2019 closed the 2018/2019 indoor volleyball season.
A record sport season for Mikasa Team Uniform who with their increasingly successes have thrilled all the fans of this sport.
Igor Gorgonzola Novara and Imoco Volley Conegliano dominated the national and international stage leaving no space for any team to interfere: Italian Supercup, Italian Cup, Italian Championship and CEV Champions League finals were just theirs. The culmination was the conquest of the CEV Champions League Super Finals, where the two clubs, that chosen Mikasa as official technical sponsor, were the protagonists of an event that is already a milestone in volleyball world. For the first time in the history of sport, the strongest Men's and Women's teams in Europe met in the same sports hall to delight more than 9,000 spectators at the Max Schmeling Halle in Berlin. Thanks to the TV coverage, the CEV Champions League Superfinals were followed by 75 nations, a figure that shows how much this new format proposed by CEV has been able to involve and fascinate. Igor Gorgonzola Novara, with 3-1 victory over Imoco Conegliano, won its first European trophy driven by brighter MVP star Paola Egonu and by Francesca Piccinini's eternal class, who wins her seventh Champions League at age 40. With the Novara Cev Champions League, the Mikasa Team Uniform titles have risen to five this season: Women's Super Cup (Imoco Volley Conegliano), Men's Italian Cup (Sir Safety Conad Perugia), Italian Women's Cup (Igor Gorgonzola Novara), Italian Championship (Imoco Volley Conegliano) and Champions League (Igor Gorgonzola Novara).