Extension of MIKASA-AVC contract until 2023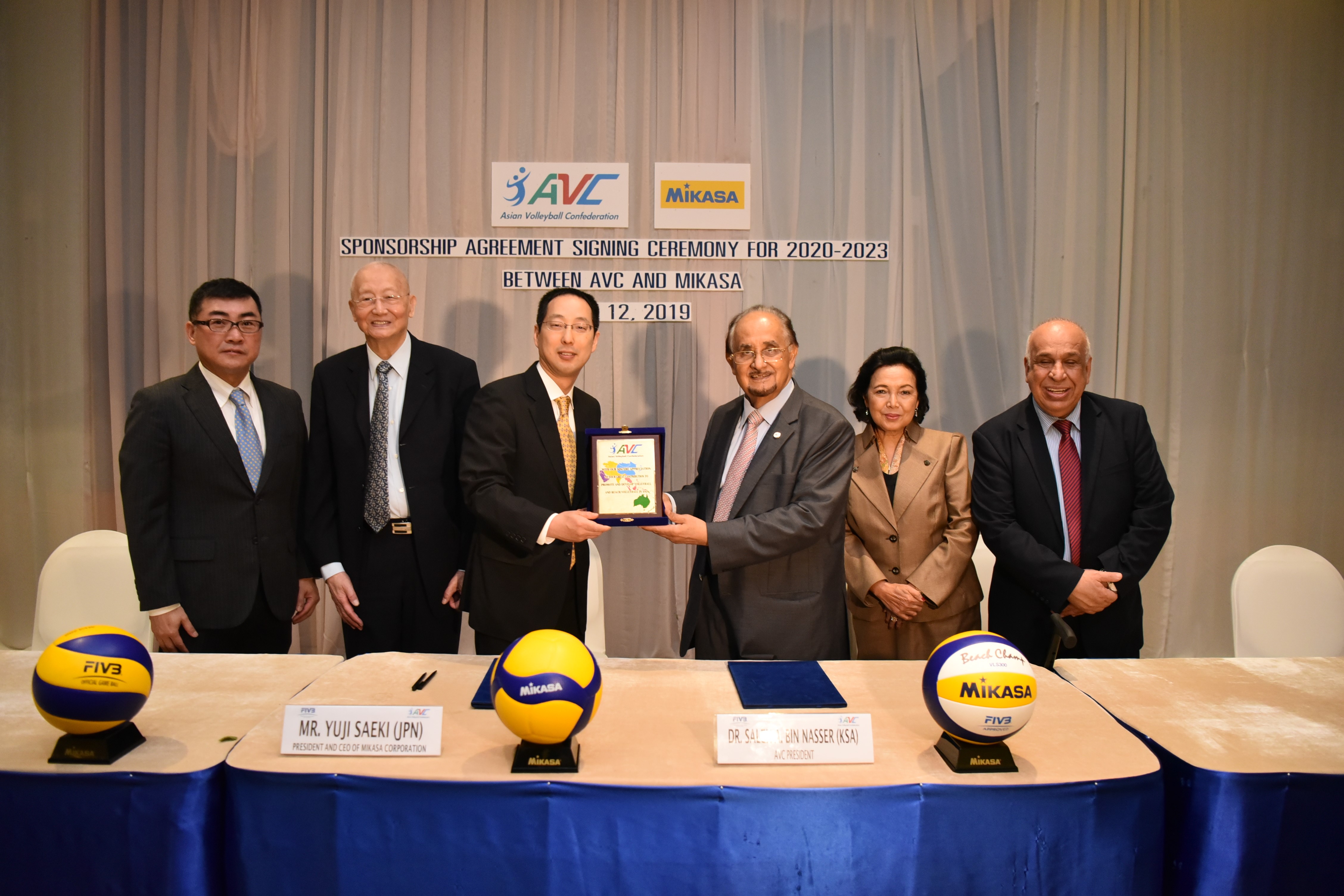 The Asian Volleyball Confederation (AVC) and Mikasa Corporation have entered a new contract to make Mikasa's indoor and beach volleyballs the Official Game Balls of all the AVC tournaments for 2020 through 2023. The contract was signed by Dr. Saleh Bin Nasser, President of the AVC and Mr. Yuji Saeki, President of Mikasa Corporation on June 12, 2019 at Bangkok, Thailand.
Mikasa Corporation is exceedingly honored with the contract and wishes to continue to become a partner of the AVC to promote the growth of the sport of volleyball all over the Asia, giving all the people right products for the sport of volleyball.