SIR SAFETY CONAD PERUGIA AND MIKASA BEGIN UNDER THE SIGN OF SUCCESS THE BLOCK DEVILS WON THE 2019 ITALIAN SUPERCUP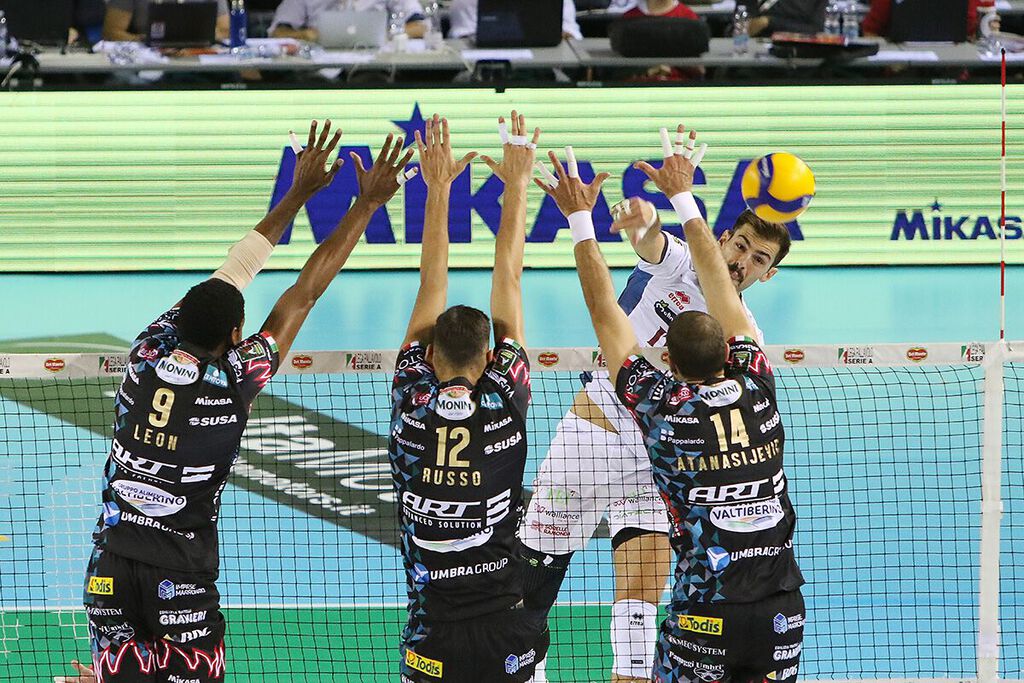 The common route between Mikasa and Sir Safety Conad Perugia started under the sign of success with the victory of the 2019 Italian Super Cup.
A trophy arrived at the end of an exciting Final Four: Sir Safety Conad Perugia, Cucine Lube Civitanova Marche, Leo Shoes Modena and Itas Trentino, four of the best teams in the world, offered a sporting performance of the highest level once again demonstrating that the best volleyball in the world is played in Italy.
After the semifinal with Trentino, Sir Safety Conad Perugia had to fight until the last ball of the tie-break to get the better of a beautiful Modena, executed in the last points by the aces of the Cuban champion Wilfredo Leon.
The Final Four of the Italian Supercup 2019 was the first trophy in Italy to be played with the new Mikasa V200W, chosen by the Serie A Volleyball League as official and exclusive ball for the 75th Italian Championship (Credem Superlega, A2 and A3) and all events.
The public's response is always exceptional: sold out the sports hall of Civitanova Marche (MC) and a large following on TV and internet streaming thanks to the Rai Sport live broadcasts.