MIKASA extends its contract for the German Volleyball Federal League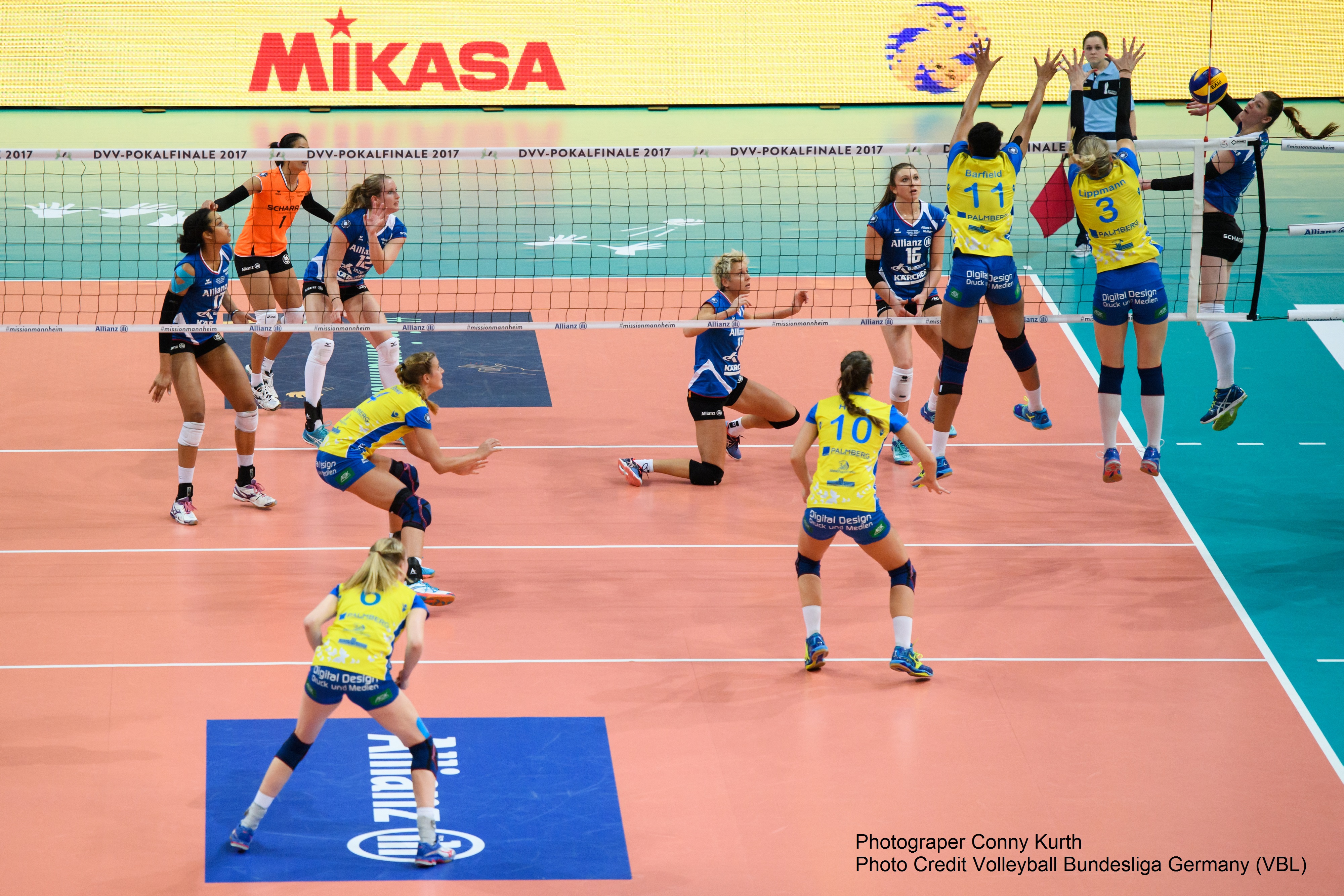 Top quality products for the German volleyball league (VBL)! MIKASA is the global market leader in volleyball and remains the official premium partner for all the federation leagues. The contract with MIKASA has been extended until 2021.
"Mikasa Corporation is exceeding honored with the contract and the partnership with VBL to support their volleyball events. With this renewed partnership, Mikasa Corporation sincerely hopes to play an effective and productive role in the continued growth of volleyball in German", says Mr. Saeki, President of Mikasa.
The Japanese company provides balls, ball carrier, ball bags and mini-volleyballs for 74 teams in the 1st and 2nd leagues every season. "We have been cooperating with MIKASA since 2002. This is a leading partnership that always brings success. There is probably no other brand in volleyball, which is as well known as MIKASA" VBL President Michael Evers is delighted with the extension of the contract.
The VBL's (German National Volleyball League) Managing Director, Klaus-Peter Jung, commented: "When it comes to the production and development of volleyballs, MIKASA stands for quality, and has been setting standards worldwide for many years. I am very pleased that we are cooperating with the best manufacturer on the market. The volleyball know-how at MIKASA is huge, and of course we benefit from this knowledge as a partner".
The World Federation FIVB (Fédération Internationale de Volleyball) and the European Volleyball Association CEV also use MIKASA as an official game ball. In Germany, the Japanese company is represented by HAMMER SPORT AG. The MIKASA general importer from Neu-Ulm supports the partnership with VBL and is also a long-standing partner and sponsor of the German Volleyball Federation, the German volleyball youth and a further nine regional volleyball federations.