MIKASA WILL BE PROTAGONIST OF THE CEV CHAMPIONS LEAGUE SUPER FINALS 2019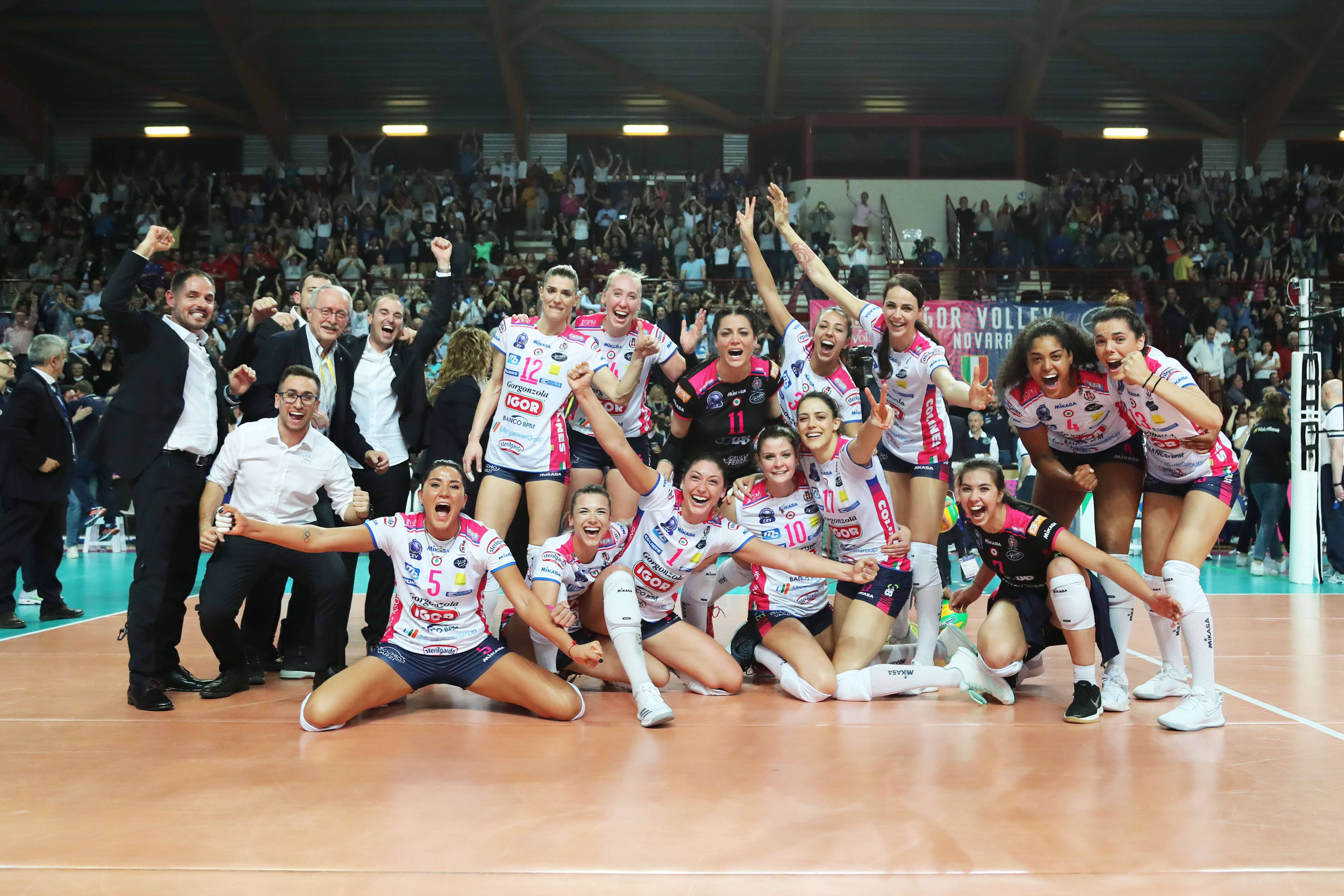 MIKASA WILL BE PROTAGONIST OF THE CEV CHAMPIONS LEAGUE SUPER FINALS 2019 WITH MVA200CEV BALL AND TWO TEAMS OF MIKASA UNIFORM PROJECT
Today is a special day for Mikasa.
The protagonists of the CEV Champions League Super Finals were defined.
For the first time in the history of the continental trophy, the Men's and Women's finals will be played on the same day, May 18th, and in one location, the fascinating Berlin City (Germany).
This event will be an incredible highlight for Mikasa. The official and exclusive game ball will be MVA200CEV by virtue of the prestigious sponsorship between Mikasa and the CEV but in the Women's epilogue also the Mikasa Team Uniform Project will have an international limelight thanks to the two Italian Finalists: Imoco Volley Conegliano and Igor Gorgonzola Novara.
The duel between Conegliano and Novara, protagonists of five consecutive finals in Italy (two Supercups, two Coppa Italia and one Scudetto final) is ready to light up all the European volleyball fans with their amazing players as: Monica De Gennaro, best libero in last two World Championships, Stefana Veljkovic, gold medalist last World Championship, Paola Egonu, Cristina Chirichella, Kimberly Hill, Asja Wolosz and so on.
We are Mikasa and today is a very special day for us. See You soon in Berlin!