IMOCO VOLLEY CONEGLIANO WIN FIRST TITLE OF SEASON IN ITALY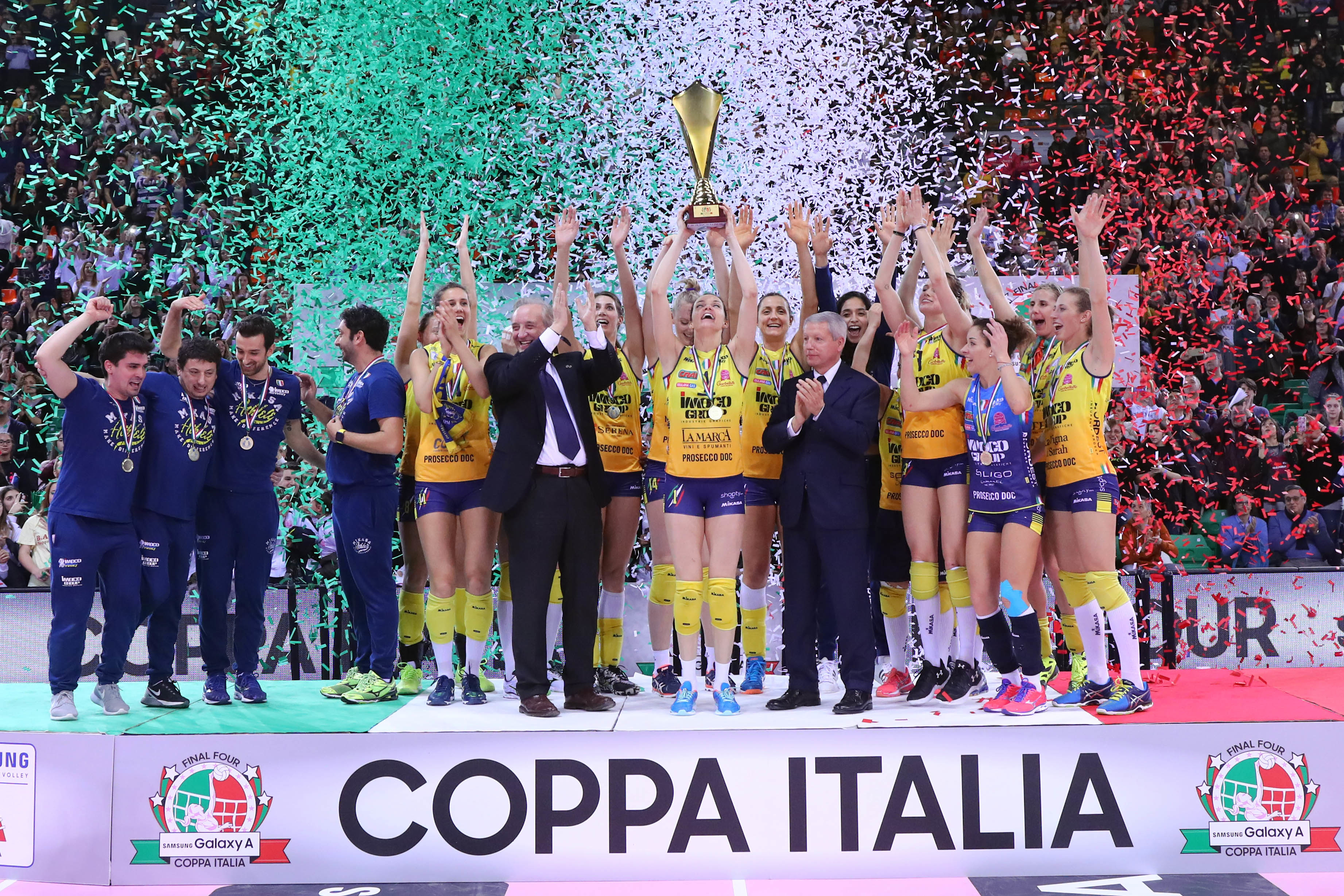 IT'S AN HISTORIC DOUBLE WIN IN NATIONAL CUP FOR MIKASA TEAM UNIFORM.
2017 starts with a historic and exceptional goals for Mikasa Team Uniform. 32 days after the success of Cucine Lube Civitanova in Italian Cup – Men, for the first time Imoco Volley Conegliano won the tricolor trophy turning the spotlight on the Mikasa Team Uniform project.
Imoco's triumphal march continues unabated. After the Italian Title (2016, May 2) and Italia Supercup (2016, December 8), the Panthers won the Italian Cup last week end. Three hits in just in 10 months that made the exceptional path taken by the Venetian society, especially given that the current one is only the fourth season in the A1 League.
During the Final Four, organized in Florence, Imoco Volley Conegliano has demonstrated a huge quantity of talent that have overshadowed their opponents.
In the semifinals Serena Ortolani and her teammate have passed Novara 3-1 fielding a choral evidence that showed the great offensive quality.
Conquered the first final of the Club's history in this competition, Imoco Volley has not missed the opportunity and shutting out Modena 3-0 (25-23; 25-22; 25-23)
Libero Monica De Gennaro was named as the MVP of the final.