CUCINE LUBE CIVITANOVA – the Champion of the 2016/2017 Del Monte Coppa Italia Super Lega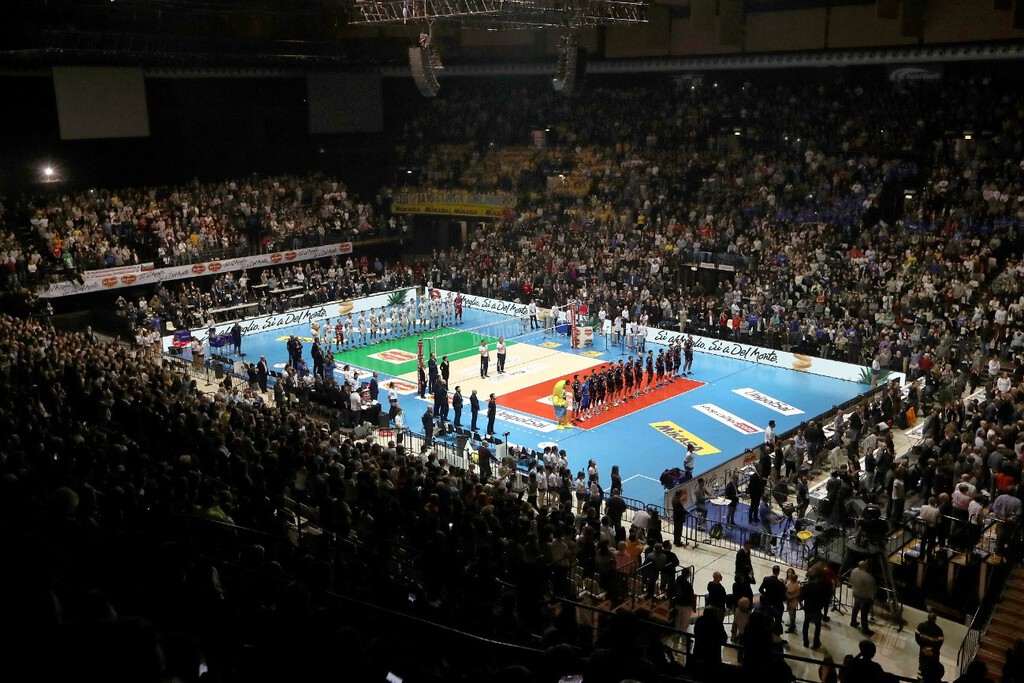 We are glad to announce the MIKASA Team CUCINE LUBE CIVITANOVA won the 2016/2017 Del Monte Coppa Italia Super Lega.
Unipol Arena in Casalecchio di Reno celebrated with cheers of 9,000 spectators Cucine Lube Civitanova, one of the Mikasa Team Uniform, won the Del Monte Italian Cup in a thrilling 3-1 win over Trentino Volley.
The Italian Cup Final Four was played with Mikasa MVA200 with the extraordinary exciting atmosphere of the Italian Male Volleyball League. In two days there were 17,000 spectators in total, the audience engaged by a big sports show with the highly scenic entertainment.
The matches were broadcast live or near-live to Sportklub (Serbia, Kosovo, Croatia, Bosnia and Herzegovina, Slovenia, Macedonia, Montenegro), Sportklub Poland (Poland), OTE (Greece), Saran (Turkey), Sky Mexico (Mexico , Costa Rica, El Salvador, Guatemala, Honduras, Nicaragua, Panama, Dominican Republic), Sportmax (Caribbean Bermuda, Bahamas, Antigua and Barbuda, Caimán Islands, Jamaica, Granada, Barbados, British Virgin Islands, St. Lucia, Trinidad and Tobago , Aruba, St Vincent and the Grenadines), Img and Perform (streaming worldwide distribution for betting).
In Italy, thanks to the national channel Raisport, people have experienced the amazing atmosphere of the Unipol Arena.
Thanks to the sponsorship with Italian Male Volleyball League and with Cucine Lube Civitanova, the Italian Cup was also a triumph for Mikasa.